It may not be too long before the familiar, droning diesel-engine roar of delivery trucks disappears from our city streets. Fully electric trucks have been seen as too costly and inefficient by many hauliers, but that is changing.
A new study by the Stockholm Environment Institute (SEI) reports that electric battery-powered freight trucks can be economically competitive with diesel trucks. They say: "The study challenges a long-held view that has previously dismissed electric freight trucks as too costly. With battery technology improving rapidly, heavy battery electric trucks can compete – and likely soon. To be commercially competitive, such vehicles need one critical piece of infrastructure: fast charging networks."
Transport is responsible for a high proportion of global CO2 emissions with the IEA estimating it to be around 24%. According to the latest numbers from Eurostat, there were over 4.3 million goods vehicles registered in the EU in 2018. This value had increased by 0.6 % compared with 2017, and by 4.4 % compared with 2014. Given these huge numbers, it is seen as crucial to shift to lower carbon solutions to be able to achieve globally agreed climate goals.
Bjorn Nykvist, senior researcher at SEI, told Reuters: "Battery technology is very close to a threshold that makes electric trucks feasible and economically competitive. All that is missing is one companion component: fast charging."
It is this fast, high-capacity charging that is crucial to enable the weight of batteries to be kept small and light enough to be feasible.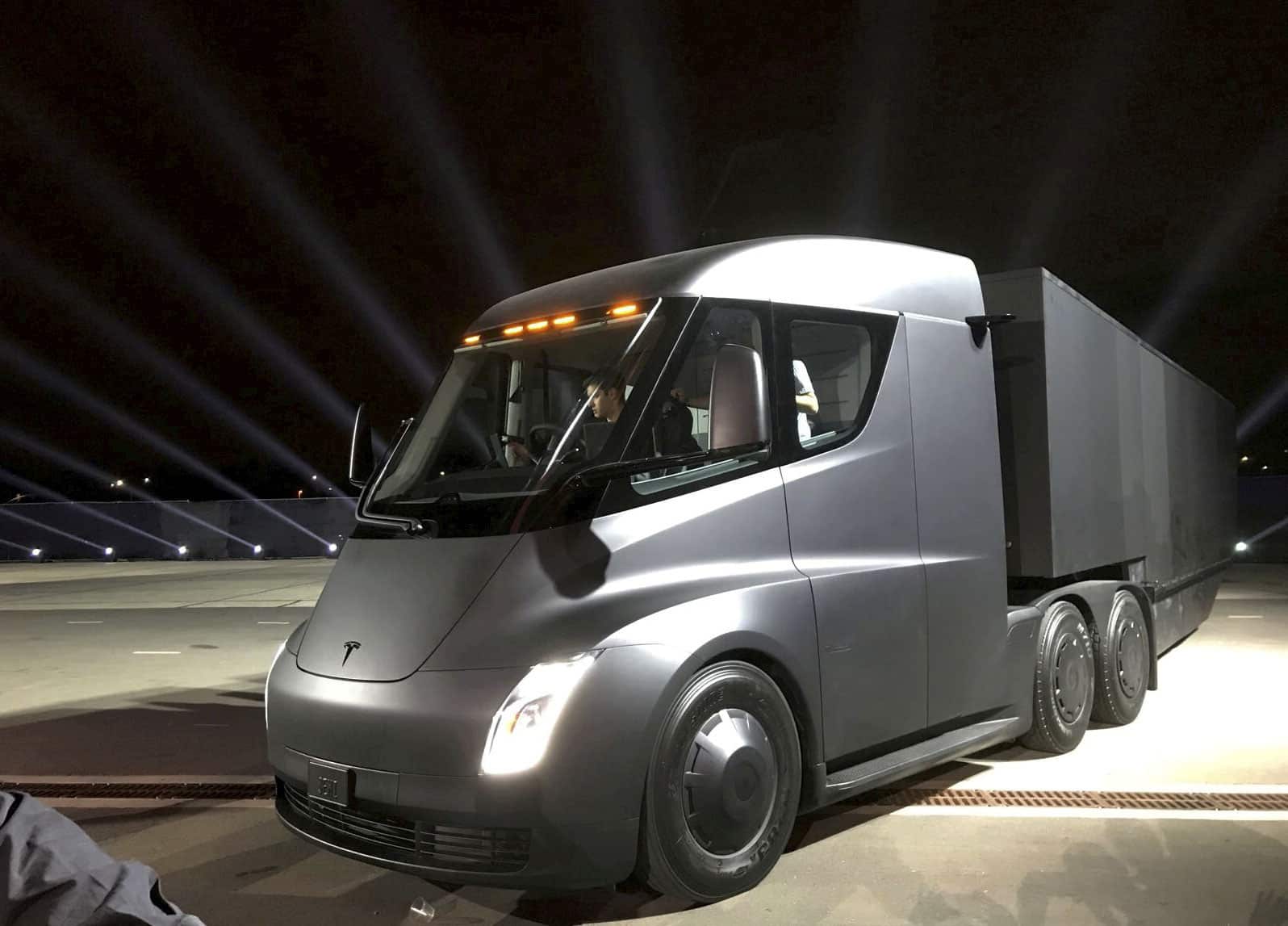 Tesla's new electric truck is unveiled during a presentation in Hawthorne, California, U.S., November 16, 2017. REUTERS/Alexandria Sage/File Photo
Research by Capgemini Invent, part of Capgemini Group, recently showed that electric trucks are among 55 clean technologies that can help the European Union reach its goal of climate neutrality by mid-century.
Many truckmakers, including Daimler, Tesla, electric truck startup Nikola Corp and Volvo Trucks are working to bring all-electric trucks to the market, from as early as this year.
Accelerating the roll-out of low emission zones is also likely to stimulate the market further as private sector charging operators feel more confident to invest in the required infrastructure.