Whether you're raising a glass to progress on tackling climate change at COP26 or you want to drown your sorrows that the pledges don't go far enough, there's a new book that will help you choose a more sustainable spirit for the occasion.
A Good Drink: In Pursuit of Sustainable Spirits was released a few days ago – good timing given the world's focus on all things environmental. The author, bartender and oral historian Shanna Farrell, realised that most people simply don't think about the ingredients, provenance or environmental impact of their favourite gin, whisky, vodka, brandy or tequila.
In the book, Shanna sets out a global journey to discover the stories of the farmers, distillers, and bartenders driving the transformation to sustainable spirits. Along the way, she reveals the urgent need for a sustainable spirits movement, as distilling requires huge volumes of water, bars generate mountains of rubbish, and crops for spirits are often grown with chemicals that are health hazards and environmental pollutants.
Shanna's interest in spirits started in her 20s working in 'sweaty rock clubs' and consuming Jack & Gingers, Whiskey Sours and Old Fashioneds. "It became part of my job to taste spirits, learn their stories and sell them to guests," she explains in the opening chapter of the book.
She became more and more fascinated by what was in each liquid and how it had been produced. She continues: "Later, in my thirties, and now an interviewer with UC Berkeley's Oral History Center, I became curious about cocktail culture and the sustainability of the spirits industry. I interviewed distillers, bartenders and cocktail historians. I learned the details of distilling and how the grains used to make alcohol are grown. I read about the effects of mono-cropping on farmland; considered the tremendous amount of wastewater created by distilleries; and saw the mountains of trash thrown out by bars each night."
But it was attending an industry conference, BevCon in Charleston, that really sparked her interest into a full-blown passion that led her to travel the world to gather stories of spirits producers who are transforming the industry in a positive way. She describes how she was introduced to High Wire Whiskey, which uses a corn called Jimmy Red – more traditionally a moonshine corn – in preference to the usual Yellow Dent Field Corn. Not only was it special – imbuing distinctive taste and characteristics from its terroir – but the producers were contributing positively to biodiversity by cultivating Jimmy Red, which was on the verge of disappearing entirely.
Each chapter of A Good Drink: In Pursuit of Sustainable Spirits covers a different spirit and the book is topped up to the brim with examples of good practice from around the world.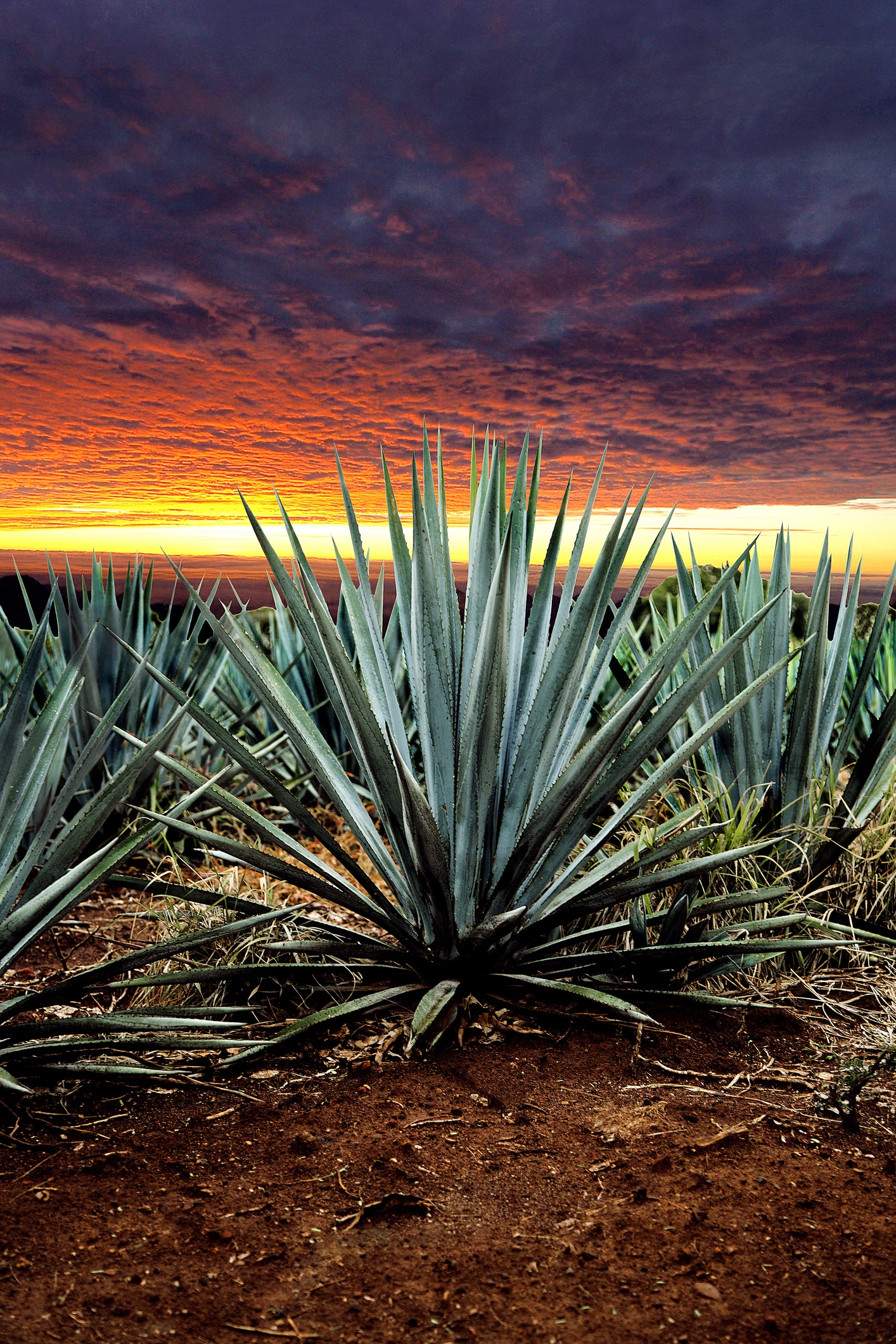 An agave farm in Jalisco, Mexico. Agave is used to make mezcal and tequila. Picture from iStockPhoto.
If Mezcal is your thing, the description of Shanna's trip to Mexico is compelling reading. Shanna meets Arturo Campos, a fourth-generation mezcalero in Jalisco, Mexico, working with his father to preserve traditional ways of producing mezcal from their own agave plants. Having seen his farm and understood the care and hard work that goes into producing his mezcal, she comments: "There's nothing like actually visiting an agave field, especially when it's cared for by the person who is also harvesting and distilling the plants himself. The hard work that goes into making mezcal feels romantic when you're walking through the fields, watching the mezcalero beam at what he's created with his own two hands. But it's so much more than a luscious, pastoral scene. It's history, culture, heritage, economics. It's the environment. Agave is the lynchpin and the stakes are high."
At a single farm scale, it's relatively easier to produce spirits with care for the environment, but Shanna also sets out to explore whether it's possible to pre­serve local ecology while producing spirits on a large scale. At the Maker's Mark distillery in Kentucky, Shanna goes on a tour of the production facilities and surrounding area. The company is investing huge energy and money in sustainable practices across everything from water usage to conservation efforts relating to growing the white oaks that provide wood used in the barrels.
While they are making very real efforts to be as sustainable as possible, Shanna concludes that it's still not perfect: "I'm convinced about the sincerity of the Marker's Mark environmental efforts. That doesn't mean their operation is 100 per cent sustainable."
The book is tapping into the growing 'good-drink movement,' which encourages drinkers to recognise spirits for what they are – part of our food system. Small sustainable spirits businesses are galvanising this movement, but the inspiration they provide and changes in consumer behaviour may just shift the entire industry to adopt even more positive practices.
As Shanna puts it: "The more we ask of the spirits industry – transparency, responsibly sourced ingredients, less pollution and waste – the better off we'll be. And the better our drinks will taste.
A Good Drink, In Pursuit of Sustainable Spirits by Shanna Farrell is published by Island Press and is available in hardback for £21.99 / $29 / €28.40.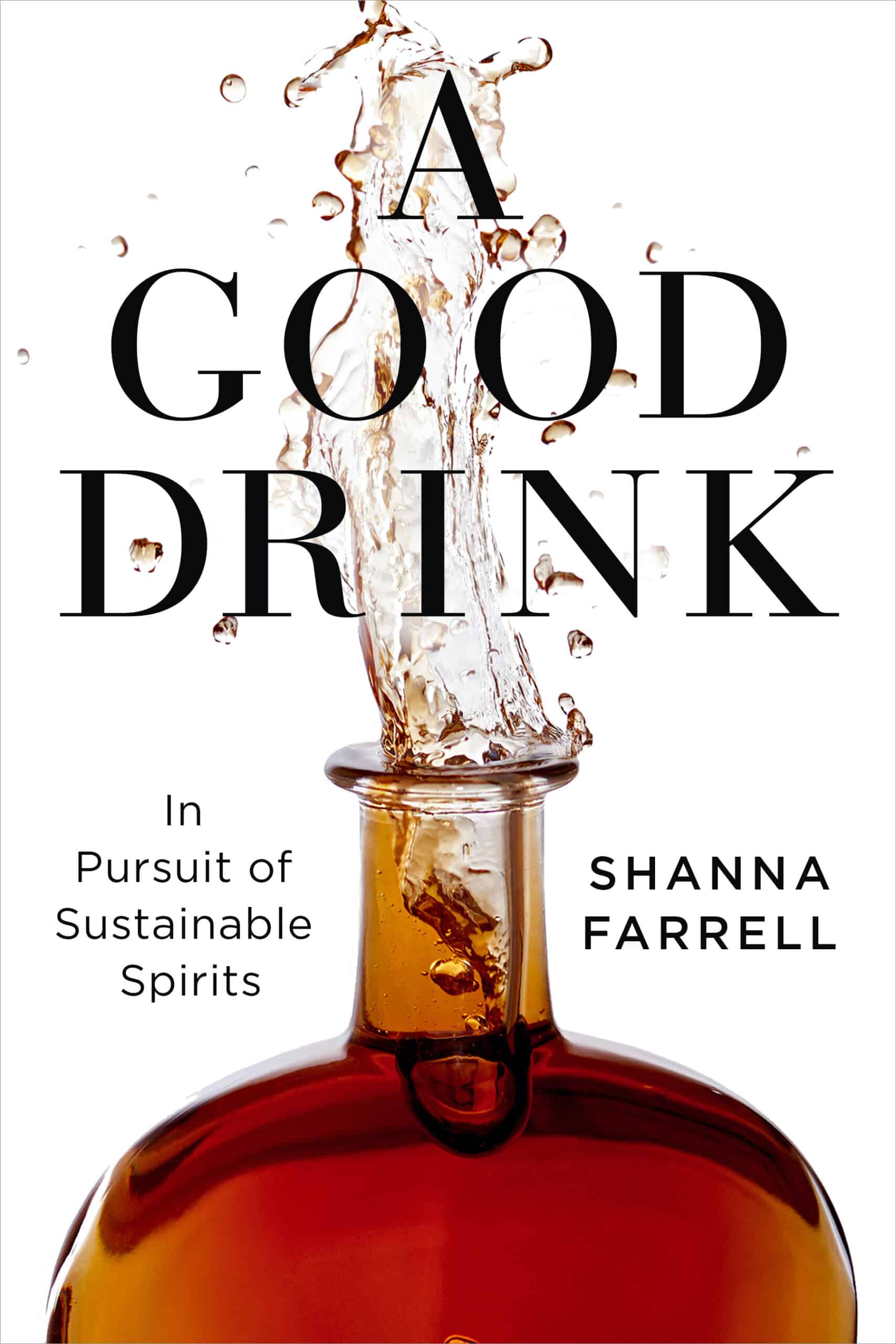 The new book tells inspiring stories of progress from across the world.
Subscribe
Sign-up to receive our newsletter