As more and more businesses have moved to 'hybrid' work models, a recent study shines a light on some unintended consequences of our newfound freedom to work from home. Research among 2,000 hybrid workers has revealed that Brits are consuming more calories and moving less on their remote work days than when they venture to the office.
According to the survey conducted by  MyFitnessPal, Brits devour an average of 2,752 calories while working from home, compared to just 1,961 calories during a typical day at the office — that's a staggering 791 calories more. It's not just about quantity, either. The nature of these calories has raised eyebrows among health professionals. A majority of respondents admitted to indulging in processed junk foods. Crisps led the way at 61%, followed closely by biscuits (60%), chocolate (54%), and sweets (39%).
Indeed, a separate survey conducted on behalf of Whole Earth, found that nearly half of Brits start the day with a high sugar snack, with four in ten consuming biscuits for breakfast and a quarter tucking into chocolate first thing. Six in ten people admit they are "addicted" to sweet foods. 
Brookell White, MS, RDN, MyFitnessPal's in-house registered dietitian, remarked, "Working from home can lend itself to a cosy working environment, but it may lack structure and routine. This can make it easy to indulge in the comforts of home and reach for snacks you may not have in an office setting." White further recommended that those concerned about their nutritional intake track their meals and snacks to better understand their consumption patterns.
In contrast to the evidence, only a small majority of people (56%) felt their office days were healthier, attributing this to fewer temptations. Furthermore, 28% mentioned healthier lunch options available near their workplace, while 36% felt encouraged by the presence of colleagues to make healthier choices. It's evident that the workplace often inadvertently structures our food choices – perhaps more than we realised when we were all office-bound.
It isn't just the dietary choices either. When asked about physical activity, a significant disparity is evident. On days spent working from home, respondents registered a measly 4,518 steps on average, based on measurements from devices like Fitbits, phones, or Apple Watches. This is a far cry from the 8,087 steps logged on a regular office day. Worryingly, this is less than half the daily steps recommended by health experts for maintaining a healthy lifestyle.
This declining activity level might be linked to another startling revelation from the survey: almost half of the respondents (45%) said they often don't venture outside at all on their work-from-home days. This raises concerns not just about physical health, but also about the mental wellbeing of workers confined to their homes.
In fact nearly one third of those surveyed admitted to not getting dressed until lunchtime. Convenience culture seems to be on the rise too, with 14% frequently resorting to food delivery services like Deliveroo or Uber Eats for their midday meal.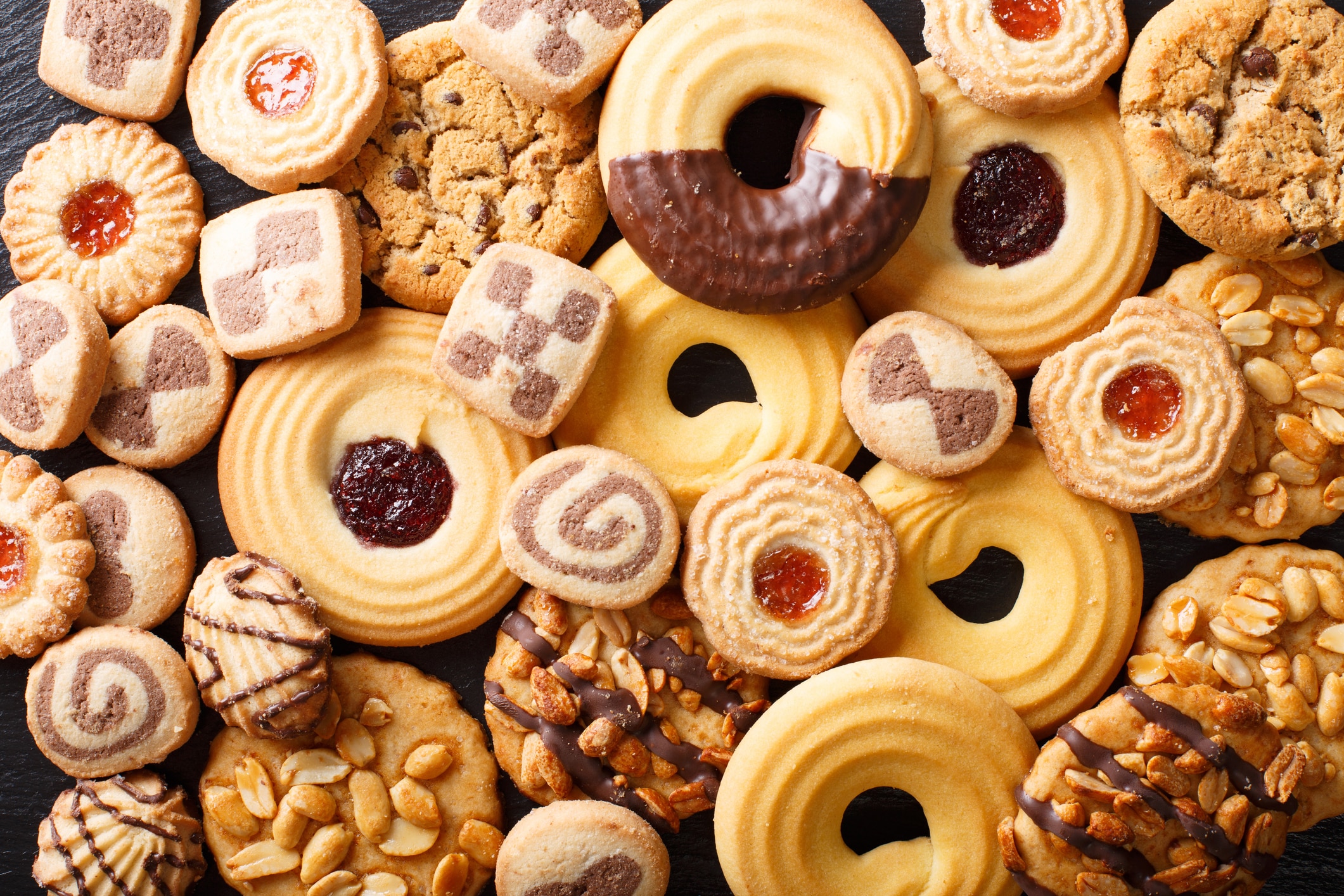 There are now more unhealthy temptations at home than in the office. Picture by ALLEKO on iStockPhoto.
The number of snacks consumed during the day is also worth noting – five between-meal snacks on average. This stands in contrast to the three snacks typically consumed during an office day. Furthermore, with 36% admitting to eating even when they're not hungry and the average Brit glancing in the fridge or cupboard out of sheer boredom six times a day, it's clear that the home environment poses unique challenges for maintaining a healthy balance.
So while the flexibility and comfort of remote work can be a real boon to productivity, it's essential to be aware of the potential pitfalls. As the lines between work and leisure blur, Brits must find ways to introduce structure, maintain healthy routines, and resist the temptations of their kitchen cupboards. Only then can we enjoy the perks of remote work without compromising our health.
Healthy options
MyFitnessPal Registered Dietician, Brookell White, lists some simple ways to make work from home days, more like a day at the office.
Change the way you treat yourself – Balanced treats will fuel your body for longer so focus on snacks that include healthy fats and protein to help you feel more satisfied and sustain your energy – leaving less room for sugar, saturated fats, sodium and excess calories which can be found in more processed treats. 
 Try these healthy snack and treats:
A handful of lightly sweetened nuts

An apple with a slice of cheese

2-3 dark chocolate covered strawberries

A handful of baked kale chips

2 celery sticks with nut butter and dark chocolate chips sprinkled on top
Pick an exercise that you enjoy! Don't like HIIT workouts? Just don't do them. The key to making exercise a regular part of your week is to find something you enjoy and can easily fit into your routine. Try going for a run / walk before and after work – almost as if you were getting to and from the office. You're getting exercise and tricking your brain!


Take intermittent breaks throughout your work day. Sitting in front of a computer all day long isn't good for you. Even individuals who exercise daily but sit for long periods can have increased risk of various diseases and even a shortened lifespan. But just a small amount of regular, intentional movement can help eliminate risks to your health. Try  walking around the neighbourhood, doing yoga, or simply doing squats or lunges hourly.



Find a sense of community! If you find that working from home can be isolating, try a class or find a workout buddy in your community. Finding a community based around health can be great for your physical, mental and emotional wellbeing. It can also make change easier to sustain!5. Find motivation and routine. What about a race, reward, competition, or tracking your progress?



Find something that motivates you and keeps you excited about a new health endeavour. It's also good to note that routine and consistency helps to keep you going if your motivation loses momentum. Find a time of day that works best for your individual schedule and identify and eliminate obstacles to sticking with that exercise.