A new study from recruiter Robert Walters has indicated wide disparities in remuneration and sentiment towards employers among black and minority professionals compared with their white counterparts.
The findings from the Driving Diversity & Inclusion in the Workplace study of 7,500 people found that 42 per cent of black professionals do not receive a pay increase after negotiation, double the number of white professionals. The figure is even higher for black women, where 63 per cent do not receive a pay increase following salary negotiation.
When digging deeper and analysing those that are successful in receiving a pay increase, it is black professionals (21 per cent) that have the lowest success rate in receiving 75-100 per cent of their requested raise. This compares with over a third of white professionals (35 per cent) who receive nearly all their requested pay increase.
As well as the material financial impact of these decisions, there is also a detrimental effect on the likelihood of black professionals to ask for a pay rise in the first place. Some 37 per cent of black workers say it's a deterrent, compared with 23 per cent of white workers.
Habiba Khatoon, Director at Robert Walters, comments: "This report is one of the most significant pieces of research into Diversity & Inclusion in the Workplace in the past two years, and specifically highlights the failures that come from a lack of effective inclusion – where company structure, culture, and/or policies negatively impact underrepresented groups. Whilst D&I has rightly been a prime concern for leadership teams, who now understand how critical an active D&I policy is for their organisation's success, it remains the case that almost no protected characteristic – be it gender, sexuality, ethnicity, disability, or age – can be said to be properly represented in the workplace."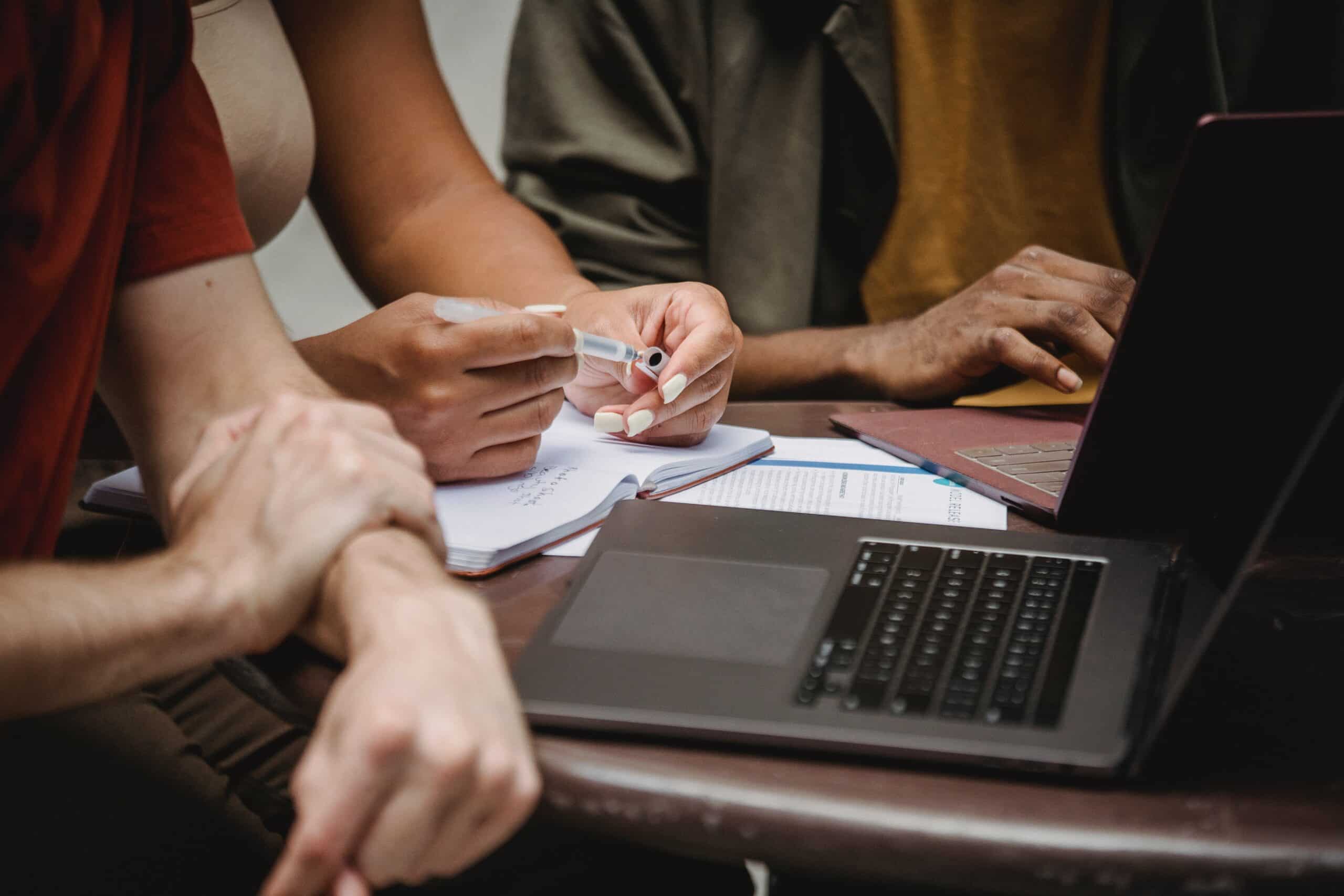 Some 37 per cent of black workers say they are put off from asking for a pay rise as they are unlikely to get it. Photo by William Fortunato on Pexels.
Measuring the pay gap
The COVID-19 pandemic brought about a temporary delay to a Government decision to usher in mandatory Ethnicity Pay Gap Reporting so it's difficult to get current, accurate statistics.
However, the March 2021 UK Commission on Race & Ethnic Disparities report found that the pay gap between all minorities and the white British group had shrunk by 2.3%. However according to the ONS "this simple comparison between white and ethnic minority groups does, however, mask a wide variety of experiences among different ethnic minorities" where – for example – the Pakistani/Bangladeshi group earn 16% less and the black African group 8% less than the average white British group.
Nic Hammarling, Partner & Diversity & Inclusion specialist at Pearn Kandola, says: "Whilst analysis into this is still early, both Covid-19 and lockdown have had some serious D&I implications at both a macro & societal level – from a rise in anti-Chinese prejudice we've witnessed across the globe to childcare being disproportionately dispersed amongst socio-economic groups and across gender. The long term hiatus following the consultation on ethnic pay reporting has a profound impact on not just how businesses behave but society too – as people pay attention and respond to what the government is taking seriously."
Mistrust and lack of opportunity
The Robert Walters report finds that more than a third of black professionals (34 per cent) actively distrust their management and senior leadership to 'do what is right' for them. The fact that there is not adequate representation is seen as a major obstacle to career advancement.
Three times the number of black, and twice the number of Asian professionals state that lack of representation holds them back (compared to white peers). As a result, 1 in 3 black professionals state that their career expectations are not being met by their employer.
Some 41 per cent of black professionals claim that there is a lack of opportunities made available to them with 34 per cent stating that no relevant training courses are on offer. A further 28 per cent of black workers feel that their voice continues to be the least valued within their organisation.
Meera Raikundalia, Co-Founder of BYP Network comments: "The UK has an abundance of black and ethnic minority talent; however, it appears that they remain hugely under-represented in the workplace. When asked to name business leaders from an ethnic minority background, just 34% of respondents could recall even one role model, in comparison to 75% of white respondents. It is clear that you can't become what you can't see, and it is therefore key for organisations to consciously attract and showcase minority talent at the top of their organisation to show there is a clear path to success for minority candidates."
Some positive signs
Despite the evident issues, the last 12 months has seen an increase in active engagement in employer-led diversity initiatives, almost doubling amongst white professionals – increasing from just 11 per cent in 2019 to 18 per cent a year later.
Whilst 31 per cent of white professionals say that diversity and inclusion (D&I) initiatives are not something that they ever intend to get involved with, this has dropped from 42 per cent in 2019, indicating that widespread awareness of these issues, perhaps following on from the Black Lives Matter protests, is perhaps creating more willingness to participate in the conversation.
Robert Walters urges businesses to seek out advice from leading D&I organisations such as Qlearsite, Pearn Kandola, BYP Network, The Kaleidoscope Group and Inclusive Group who all contributed to the report, as well as learning from best-practice employers such as Co-Op and Manchester United.